Tamil movies are renowned for their outstanding action, drama, and romantic and comic elements. With aha subtitles and dubs, anyone can now enjoy these genres of film they like to watch. Aha is a one-stop solution for all your Tamil movie requirements. Aha is there for you whether you like to watch crime thrillers, horror movies or family movies Tamil.
It allows you to watch any Tamil movies available in aha with just a subscription. No need to worry about the movies available in aha, as it is an OTT platform filled with a vast collection of Tamil movies. Moreover, you can find super hit old movies to newly released movies on aha. Thus, it has something for everyone, regardless of their age.
Looking for some interesting new Tamil drama movies? Below are some of such movies currently available for online watching on aha.
1.   Kaalangalil Aval Vasantham
The cast of Kaalangalil Aval Vasantham
Raghav Mirdath directs the romantic drama film Kaalangalil Aval Vasantham under Aram productions. Kaushik Ram as Shyam and Anjali Nair as Radhe play the lead roles in this movie. Other casts include Heroshini Kumar as Anuradha, RJ Vigneshkanth, Swaminathan, etc.
The story of Kaalangalil Aval Vasantham
Kaalangalil Aval Vasantham revolves around a filmy guy named Shyam, who has fantasies and romantic desires based on the movies that he watched. The movie starts with Anuradha falling in love with Shyam, but he marries Radhe based on an understanding. However, some problems occur in their love life when Radhe finds Shyam's diary and understands his character. Will Shyam lead a normal life with Radhe? There is only one way to know that, watch this romance drama film on aha with a subscription. 
2.   Sila Nerangalil Sila Manidhargal
The cast of Sila Nerangalil Sila Manidhargal
The main cast members of this drama film, directed by Vishal Venkat, are Ashok Selvan as Vijaykumar, Abi Hassan as Pradeesh, Nassar as Selvaraj, K Manikandan as Rajasekar, Reyya as Malar, K S Ravikumar as Arivazhagan, etc.
The story of Sila Nerangalil Sila Manidhargal
Sila Nerangalil Sila Manidhargal revolves around the story of four men, an unempathetic son, an upcoming actor, a disgruntled room attendant and an ostentatious IT employee. Each of them has a unique story presented separately; about the challenges and problems in their life. But a life-changing incident connects all these four men and their stories. So do you like to watch this emotional drama film? If yes, take an aha subscription and watch it at any time (online) based on your choice.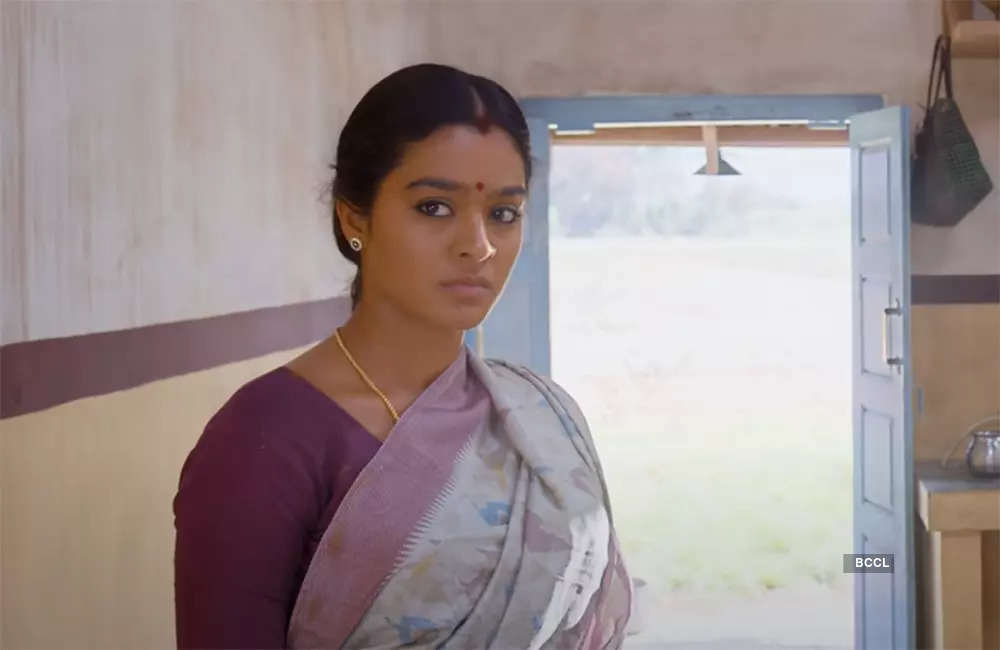 3.   Maamanithan
The cast of Maamanithan
The family drama film Maamanithan was written and directed by Seenu Ramasamy with the production company YSR Productions. Vijay Sethupathi as Radhakrishnan and Gayathrie as Savithri play the lead roles in this film. Other cast members are K P A C Lalitha, Guru Somasundaram, Shaji Chen, Jewel Mary, etc.
The story of Maamanithan
Maamanithan is an emotional drama film which revolves around Radhakrishnan and his family. The film starts with the intro of Radhakrishnan, an auto driver who plans to admit his children to a private school. Thus, he tries to make a quick buck of money to enhance his children's education. But instead of raising money, he and his family get into deep trouble. Will Radhakrishnan be able to save himself and his family? Watch this family drama movie on aha to know the whole story.
Why choose aha OTT for watching Tamil family drama movies?
One primary reason for choosing aha is that it is a leading online streaming platform with a large collection of Tamil movies. If you plan to watch an interesting family drama film for a weekend, you can look for movies in the Family Drama section. You can easily find numerous top-hit collections in this section, from which you can choose any one based on your choice.
Another important reason to choose aha OTT is its simplicity and availability of numerous features. It is easy to use, aha, as you just have to visit their website and search for the desired movie in the search bar. You can also scroll through different movies section to find a suitable one based on your liking. On the other hand, the Aha app makes it much easier for users to stream movies through their mobiles or tablets.